Thanks for your interest in Sohni Digest. Sohni Digest is not paper digest, it is online website which publish stories online.
For Comments, Feedback, New Stories Submission, Sohni Digest Management can be contacted on this email and Social Media Websites…
You can send your COMPLETE stories in Inpage file format or Unicode format on our email address :

We also do not pay to writers nor we ask writers to pay us for publishing their stories. We only provide platform to new writers to reach maximum readers.
We only accept new stories, which are not published on any other website, blog, page or elsewhere.
We also do not make any false promise that your novel will be published in book form. Paper Book publishers can decide to publish your story on their own choice, for which you will be contacted later.
Following is the list of Novels published online on Sohni Digest and later picked and printed in book form by publishers.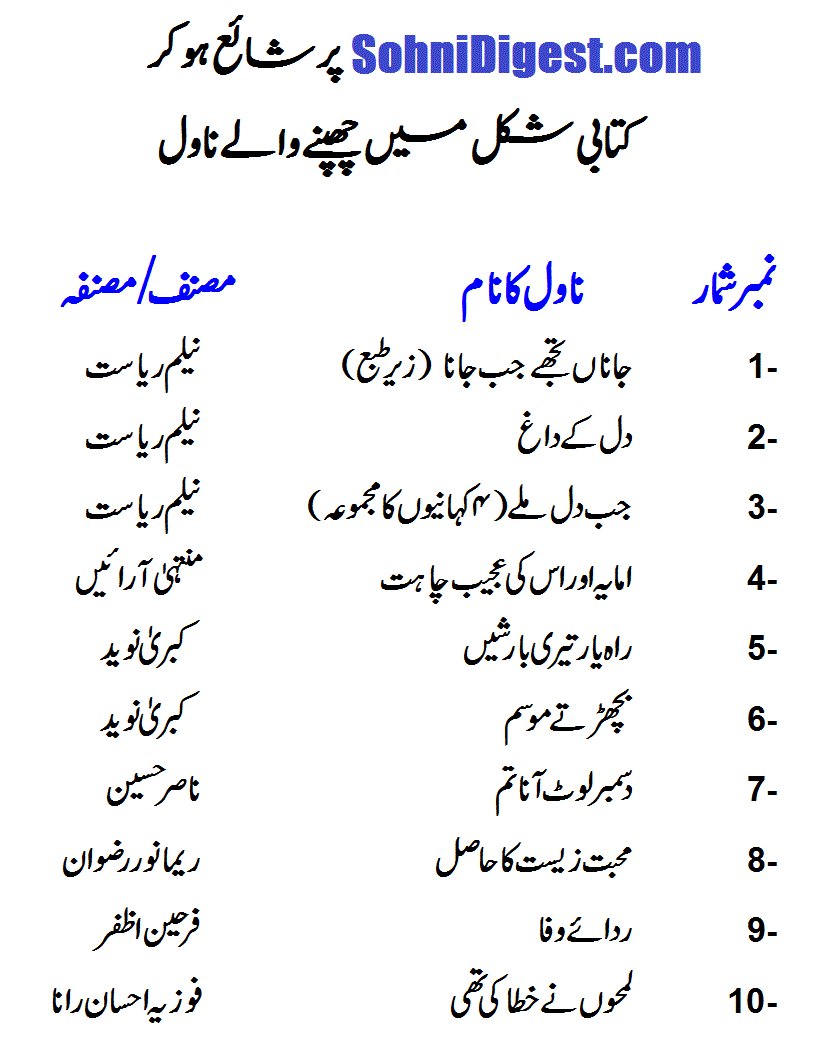 Complete List of Sohni Digest Novels Published in Book Form
Like, Share, Follow Sohni Digest on https://facebook.com/sohnidigest
Share & Follow Sohni Digest Tweets on http://twitter.com/sohnidigest